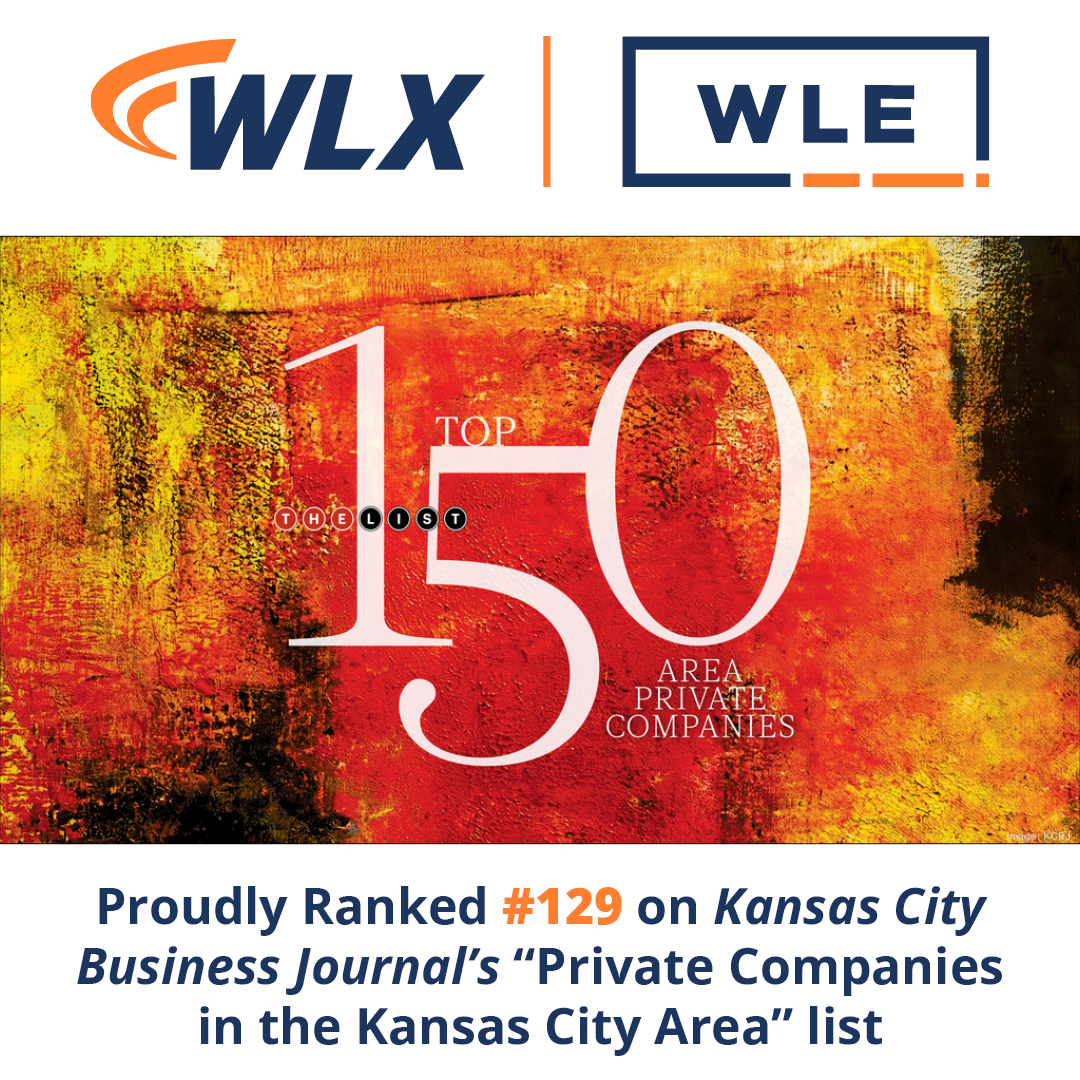 WLX | WLE Ranked #129 on Kansas City Business Journal's List
"Private Companies in the Kansas City Area"
NEWS/PRESS RELEASE
June 23, 2023
The R&R Express Family of Companies proudly announces that Western Logistics Express (WLX | WLE) is ranked #129 on Kansas City Business Journal's "Private Companies in the Kansas City Area" list, based on revenue in 2022. This recognition once again establishes WLX | WLE as one of the leading businesses in the Kansas City region.
WLX | WLE's ranking improved by 22 places from last year's position at #151. The listing highlights WLX | WLE's fiscal growth of nearly 78% from 2021 to 2022.
Additionally, WLX | WLE is ranked as the 133rd fastest-growing private company in the Midwest for 2022 by Inc. magazine.
Sonny Catlett, President of WLX | WLE, attributes the company's rapid growth and success to its best-in-class customer service and digitized supply chain experiences. He states, "Our team prioritizes building strong relationships, which brings significant value to customers and our business in the long run. Our success is a result of our technological advancements, as well as our team's hard work and dedication to serving our customers."
WLX | WLE heavily invests in creating a leading-edge digital supply chain, including customer dashboards and real-time updates. This centralized approach enables WLX | WLE and its customers to make important on-the-fly decisions while allowing the WLX | WLE team to prioritize a relationship-first model. As a result, the company doubled its sales, operations, and driver teams in 2022.
ABOUT WLX | WLE
SUPPLY CHAIN SOLUTIONS FROM THE HEART OF AMERICA – WLX | WLE is an asset-backed supply chain management organization with deep-seated heartland values. Our word is our bond. Integrity is at the root of every decision we make. We always put our customer commitments in front of everything else. This commitment to the customer and innovative solution design is why WLE is one of the fastest growing supply chain managers in the country. WLE and customers are supported by WLX, our asset-based company with dedicated tractors, trailers and driver capacity, direct contact to dispatchers handling shipments, and 24/7 real-time tracking through our state-of-the-art electronic logging technology. Learn more at: wlxtrans.com. WLX | WLE are part of the R&R Express Family of Companies.
MEDIA CONTACTS:
Elisa Krakowski
marketing@shiprrexp.com