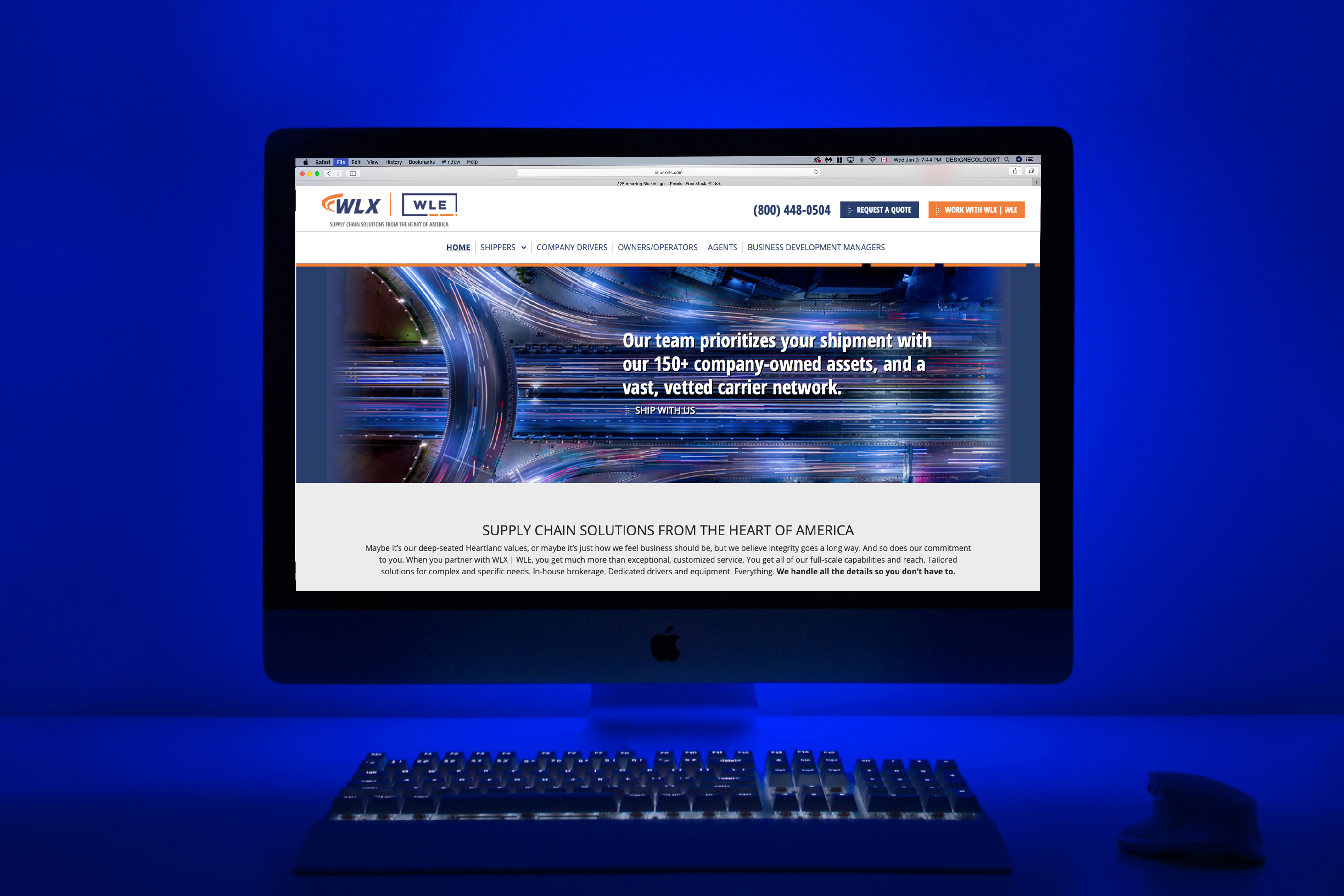 WLX and WLE Introduce a Brand New Web Site
Maybe it's our deep-seated Heartland values, or maybe it's just how we feel business should be, but we believe integrity goes a long way. And so does our commitment to you. 
That is why we have modernized our website to better support our customers and allow for the support of the growth at WLX | WLE.
Building a proper foundation for our digital future is important for customers and employees alike. When you partner with WLX | WLE, you get much more than exceptional, customized service. You get all of our full-scale capabilities, technology and reach. Tailored solutions for complex and specific needs. In-house brokerage. Dedicated drivers and equipment. Everything. We handle all the details so you don't have to.