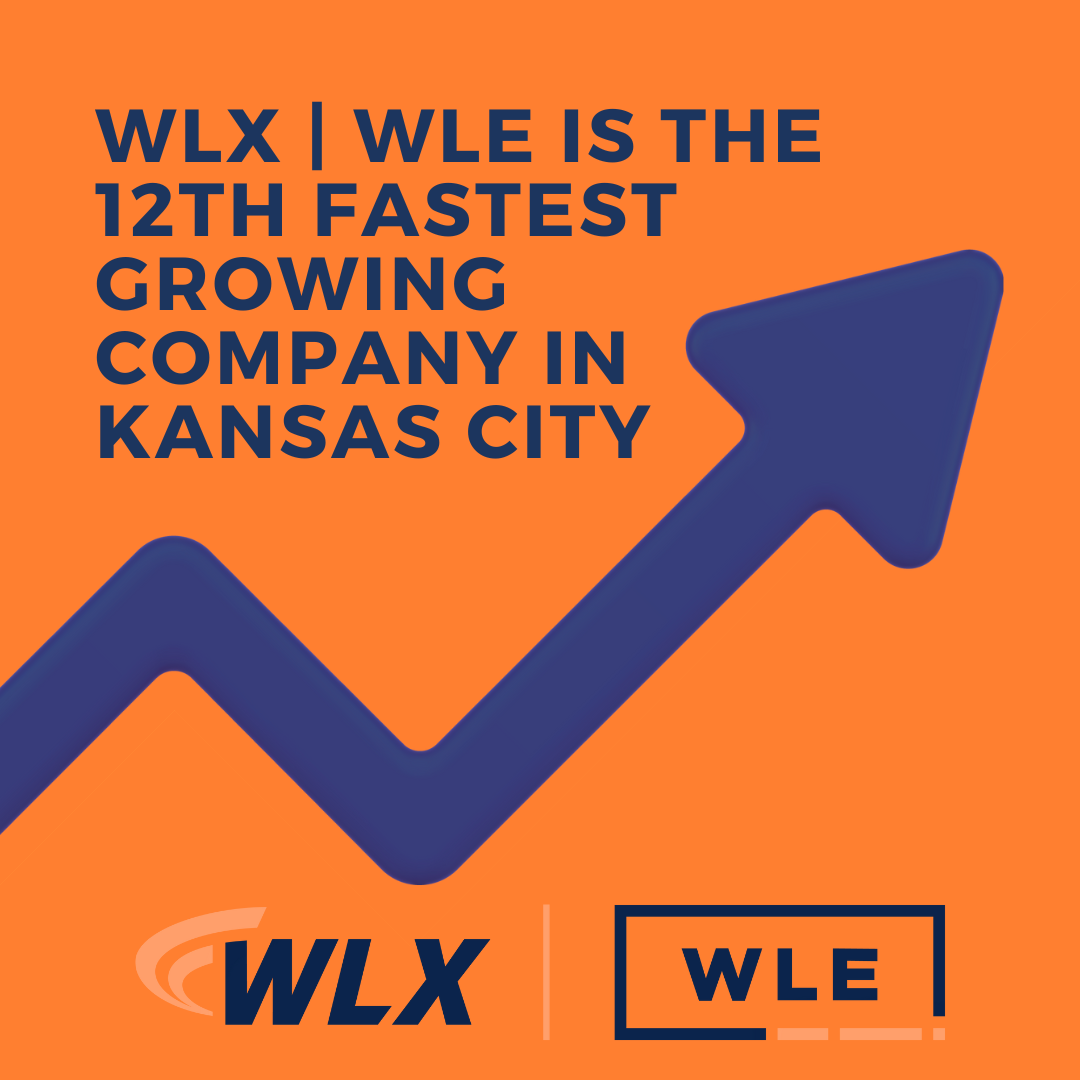 Kansas City Business Journal ranks WLX | WLE as the 12th Fastest-Growing Company in Kansas City
NEWS/PRESS RELEASE
November 2, 2023
Kansas City Business Journal has recognized WLX | WLE as the 12th fastest-growing company in Kansas City. Each year, Kansas City Business Journal evaluates companies based on their compound annual growth rate over three years for "Fast 50: Kansas City's Fastest-Growing Companies."
In this year's ranking, WLX | WLE has solidified its position as a prominent organization in the Kansas City business community with a staggering 2020 – 2022 average annual growth of 163.54% and 2022 revenue of $74.54 million.
In 2022, WLX | WLE ranked 23rd on the same list. This impressive jump of 11 positions reflects the company's dedication to enhancing its business practices, embracing cutting-edge technology, and continuous updates to operations.
"We are proud to be recognized as the 12th fastest-growing company in Kansas City by Kansas City Business Journal," said Sonny Catlett, President of WLX | WLE. "WLX | WLE's growth is a testament to the dedication and hard work of our entire team. We are proud of the progress we have made and the impact we have on the Kansas City community. Our commitment to innovation and client satisfaction drives us to continue reaching new milestones every year."
The company thanks its valued clients, partners, and the Kansas City community for their continued support. WLX | WLE remains dedicated to its mission of providing logistics with integrity, capacity, flexibility, and reliability, and this recognition reaffirms its commitment to excellence.
For more information about WLX | WLE, please visit wlxtrans.com.
To review Kansas City Business Journal's "Fast 50: Kansas City's Fastest-Growing Companies," go to bizjournals.com/kansascity.
About WLX | WLE
SUPPLY CHAIN SOLUTIONS FROM THE HEART OF AMERICA – WLX | WLE is an asset-backed supply chain management organization with deep-seated heartland values. Our word is our bond. Integrity is at the root of every decision we make. We always put our customer commitments in front of everything else. This commitment to the customer and innovative solution design is why WLE is one of the fastest growing supply chain managers in the country. WLE and customers are supported by WLX, our asset-based company with dedicated tractors, trailers and driver capacity, direct contact to dispatchers handling shipments, and 24/7 real-time tracking through our state-of-the-art electronic logging technology. Learn more at: wlxtrans.com. WLX | WLE are part of the R&R Family of Companies.
CONTACT INFORMATION
marketing@shiprrexp.com